Engineering Applications
Let ur Engineering models close the deal for you

Engineering Applications
3D Printing Services
3d gens offers wide range of 3d printers, materials and expertise to customers looking to expedite their product development. Our team is dedicated to finding customised solutions for our clients. Go to market fast with less cost. Get instant online 3d printing pricing through my3dpm.com.
Small Batch productions
Launching a new product nowadays requires a good marketing campaign and that's no news but when it comes to manufacturing it all boils down to flexibility, especially as a newly established business.
Take advantage of 3D printing technology to eliminate tooling and molding costs, boost your productivity in record time with minimal expenses compered to traditional manufacturing methods.
Product & Services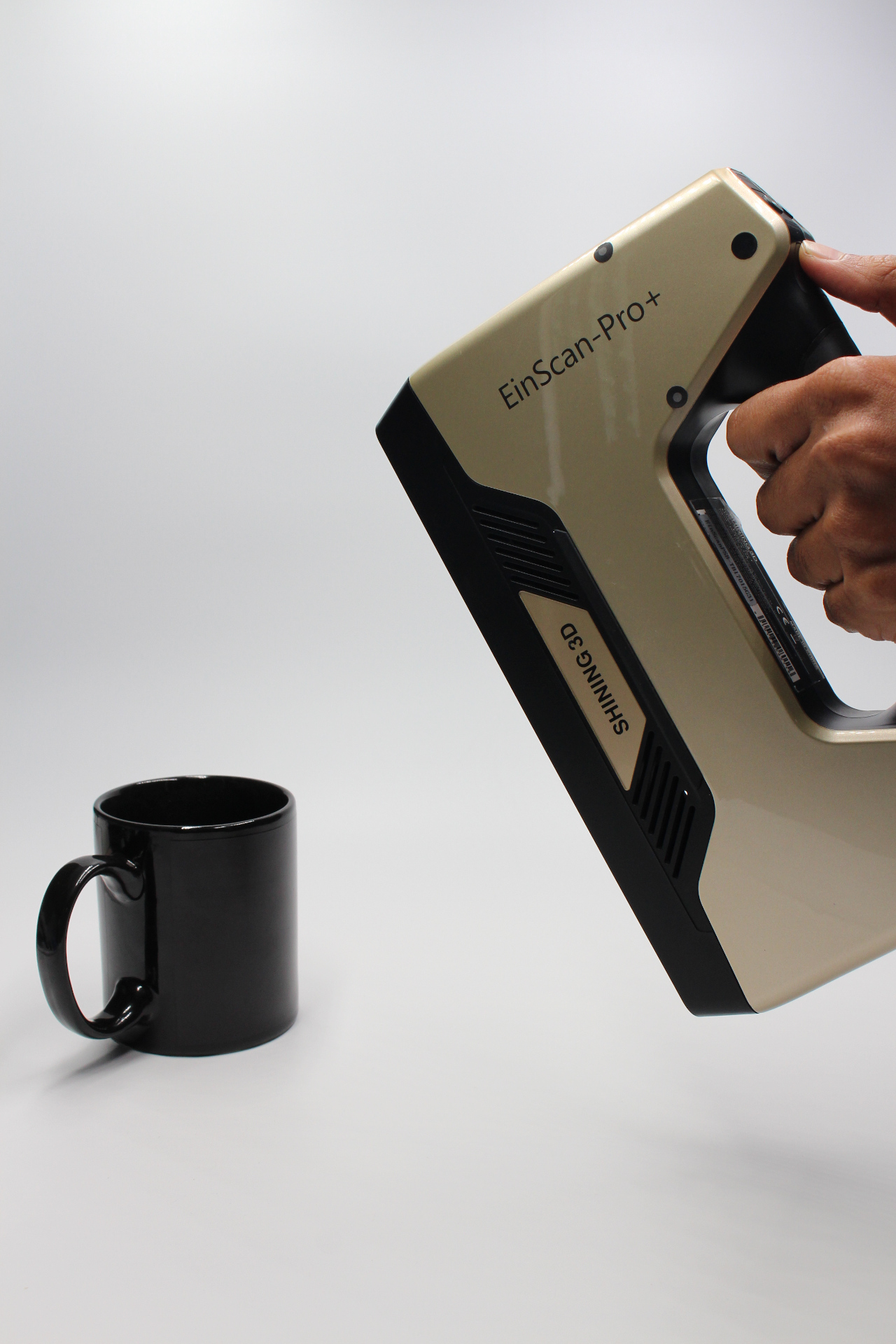 3D Scanning
We provide comprehensive 3d scanning services, inspection and reverse engineering services throughout Malaysia & Indonesia
Using the principle of triangulation, points of the surface are captured from different perspectives into a surface. The output is a 3D scan area. The scanned area model can be measured and converted to a solid model using specific surfacing software so that reverse engineering job can be accomplished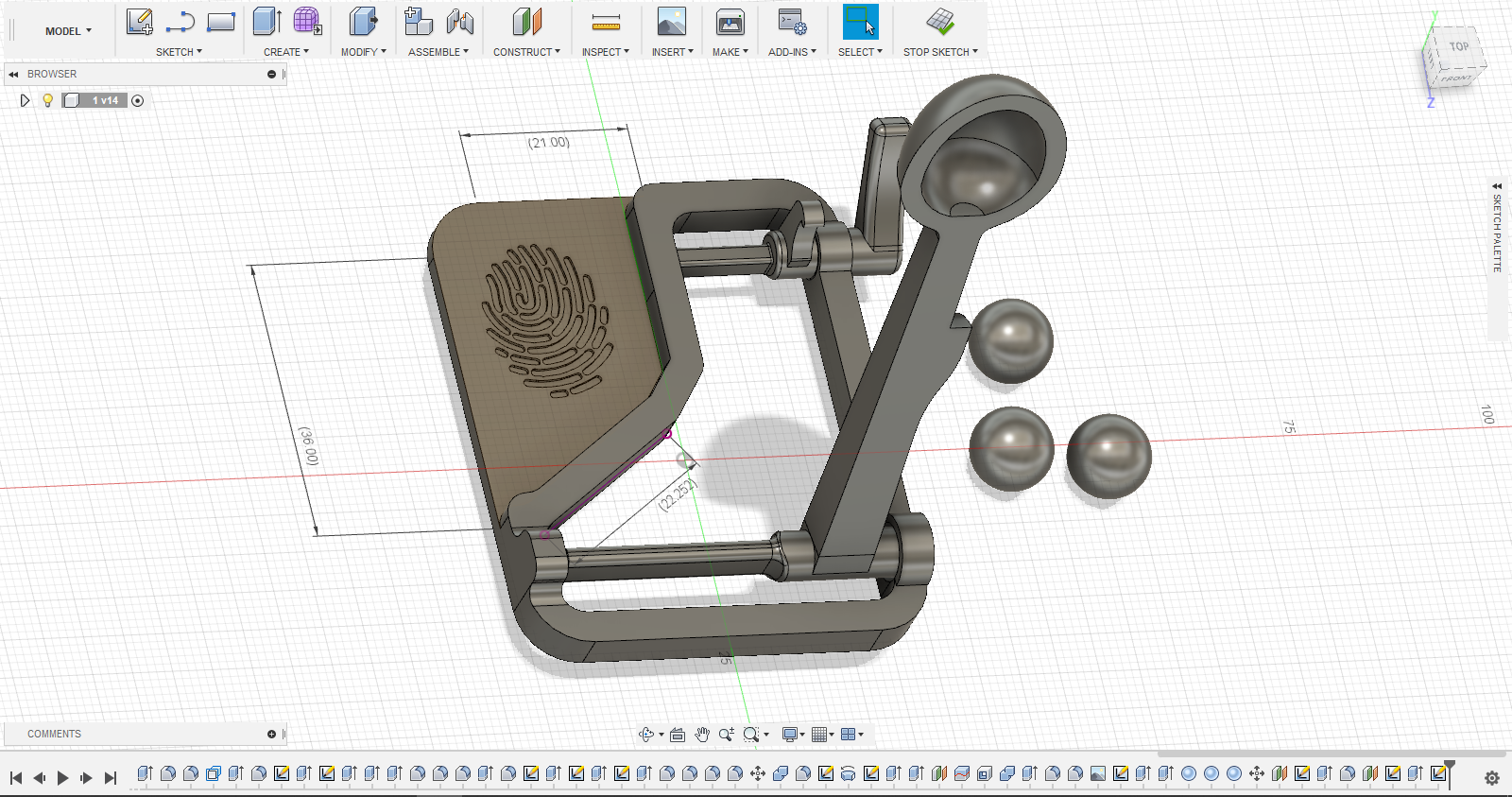 3D Modelling
Starting from the 2D sketches or just an idea in your head, we modelled the development including surface, patterns, tiles and etc. 3D Printing and digital workflow commissioning a model as cheaper then ever before with lead times that start from just a few days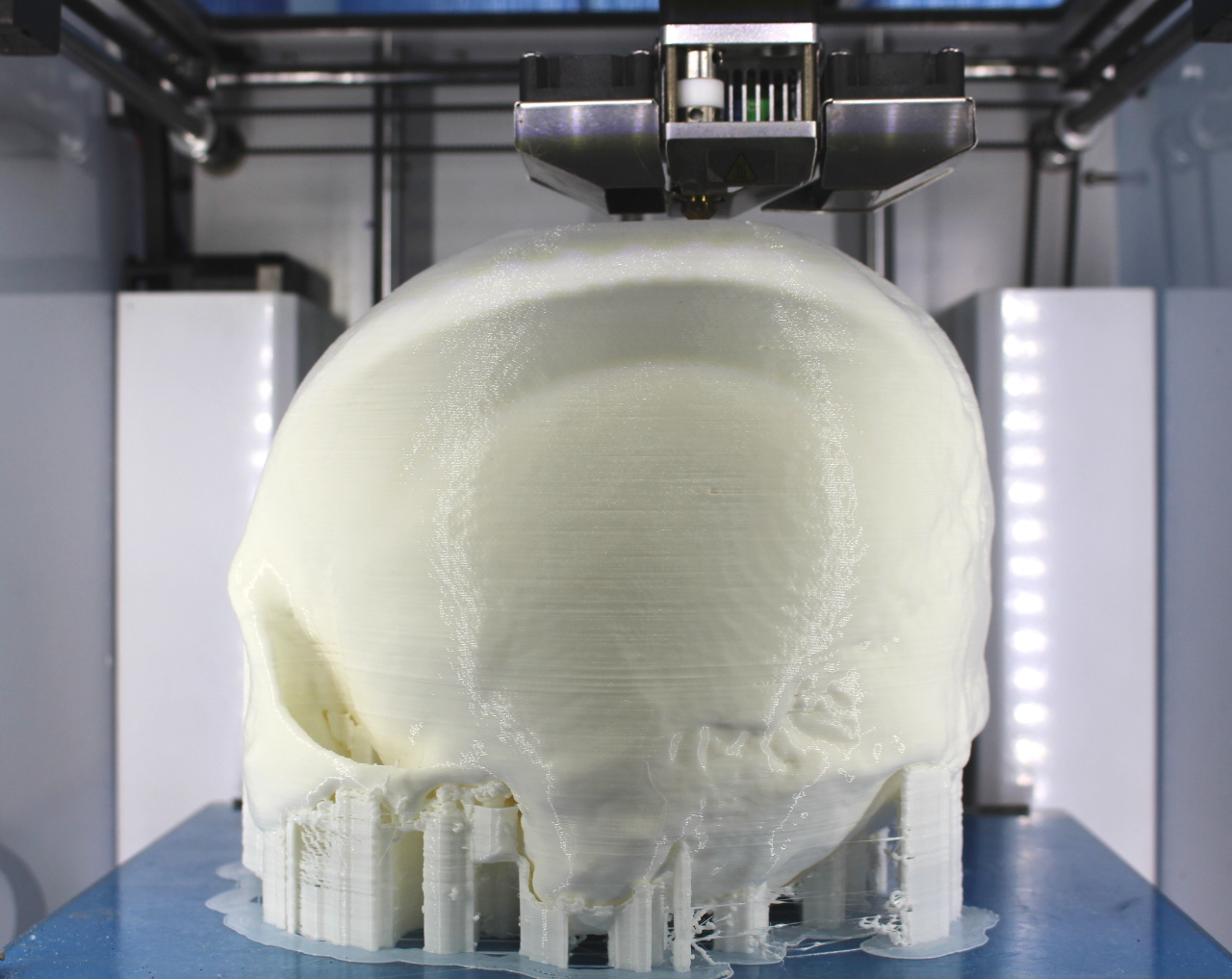 3D Printing
Transform your CAD design to a physical piece in your hands
The lead time for a high detail plastic and resin prototype is as fast as 24hr, something that would be just possible with the traditional manufacturing methods. The advantages are not just from an economical point of view, working with a design studio in the early stages is a crucial step to understand which material and processes will be best suited for the product sparing us a lot of challenges down the line
3D Printing Technology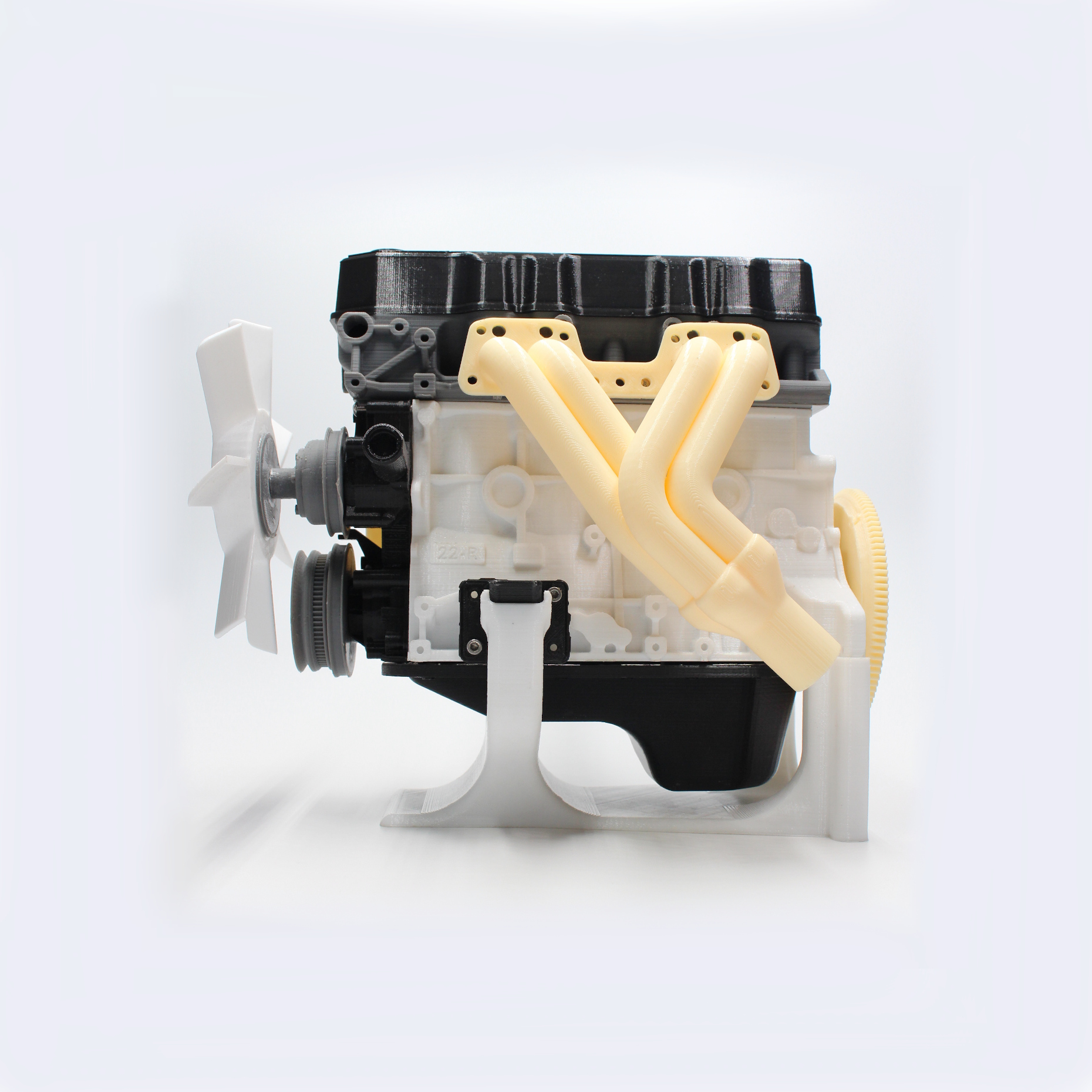 Fused Deposition Modeling
Advantages
Cheaper - FDM technology has proved extremely cost effective for one off prototypes, iterative design and low volume batch productions
Quicker - No need to say this is where FDM excels, lead times for prototyping and presentation models are reduced significantly
Stronger - This is the technology of choice for jigs and fixtures, manufacturing and industrial applications
Materials
PC-ABS - A blend of ABS plastic and polycarbonate for the most demanding applications, recommended for parts subjected to mechanical stress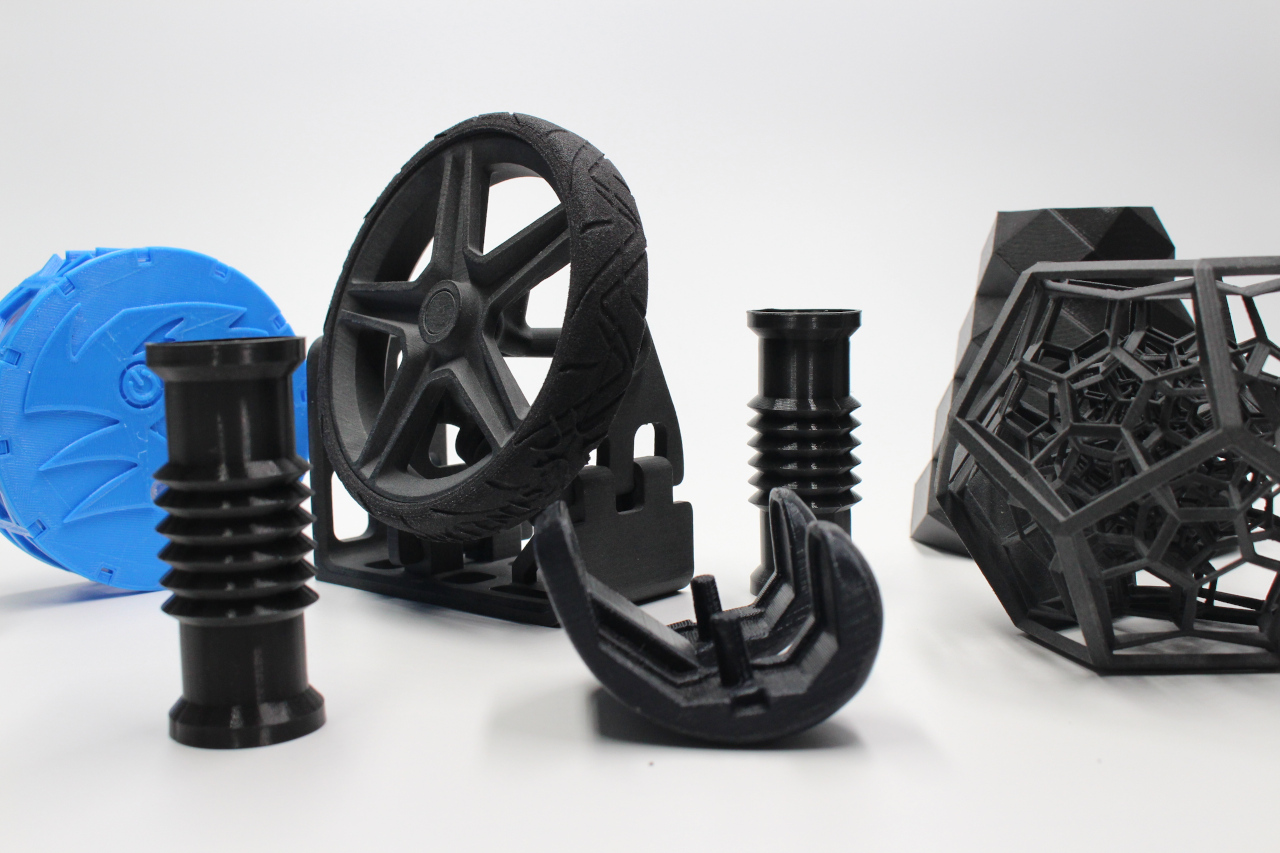 Selective laser sintering
Advantages
SLS uses a CO2 laser that lightly fuses nylon-based powder, layer by layer, until thermoplastic parts are created.
SLS provides a fully functional and high resolution print.
Materials
When selecting a material, consider the mechanical properties, manufacturability characteristics, cosmetic appearance, and cost.
Thermoplastic
metal
elastomers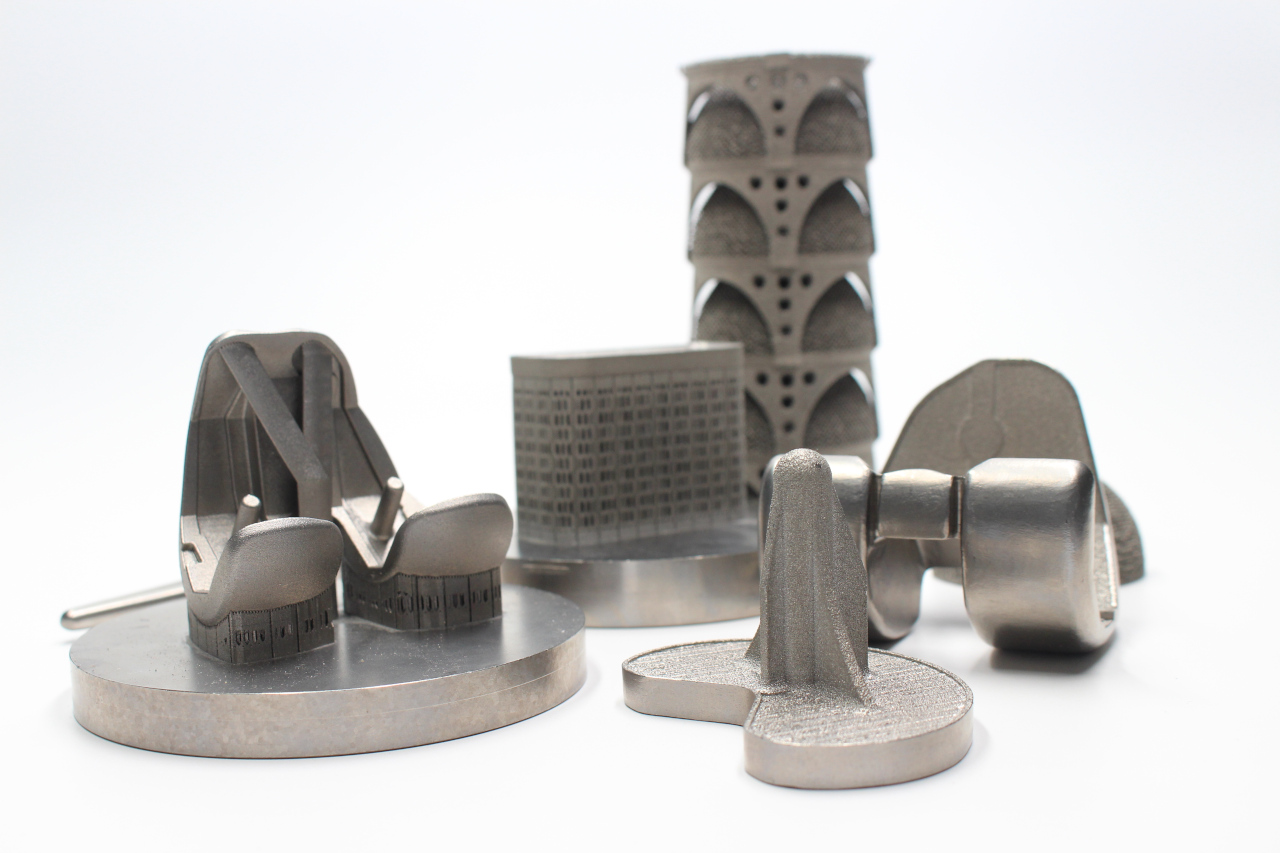 Direct metal laser sintering
Advantages
DMLS uses fiber laser system that draws onto a surface of atomized metal powder, welding the powder into fully dense metal parts.
Materials
We offer numerous 3D Printing material options that are regularly updated to meet prototyping and master fabrication needs.
Aluminium
Cobalt Chrome
Inconel
Stainless Steel
Titanium
Post Processing
We can offer multiple solutions to make your 3d printed parts look stunning. Thanks to our experience in the 3D Printing workshop.
Smoothing- This is the best option if you are looking for that mirror like finish keeping costs to a minimum. Although it is fairly common finishing process for 3d printed parts we suggest using it exclusively on small parts. For show models and parts where tight tolerances are not critical.
Hand Sanding/Priming- The parts are sanded then coat of primer is applied to give the part a smooth professional uniform look. At this point a topcoat of the chosen colour can be applied to give the part that just out of factory look.
Hand Sanding/ Bead blasting- models are sanded to 600 grit then sand blasted to achieve uniform and even surface, perfect for show models, end user parts and prototypes