Innovation Award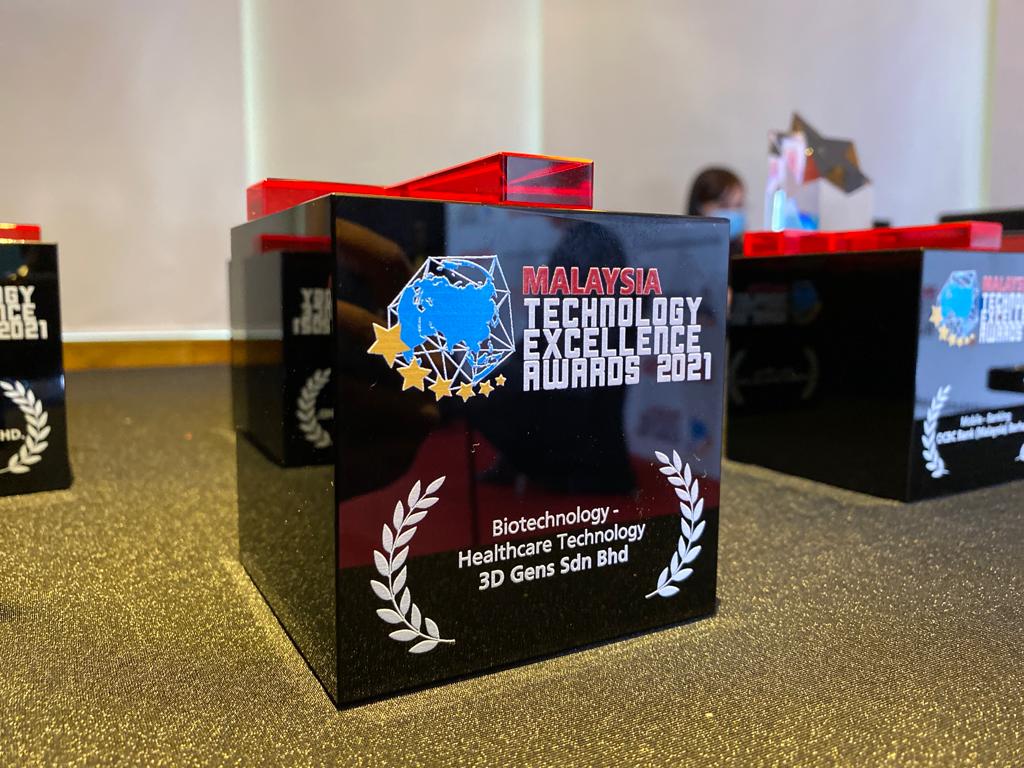 When it comes to adopting the latest 3D printing technology for Cranio and Maxillofacial implants, 3D Gens is clearly at the forefront of this remarkable innovation.
Established in 2016, the company strives to become the pioneer of 3D printing in Malaysia and an accredited manufacturing company for biomedical devices. Its Logic Patient ImplantTM via Additive Manufacturing aims to serve a niche area that customises medical implants and medical devices such as patient-specific anatomy models, custom implants and surgical tools devices for neurosurgery, oral and maxillofacial. As the winner of Malaysia Technology Excellence Awards 2021 in the biotechnology - healthcare technology (3D) category, Logic Patient's conception proves how technology can be a driving force in impacting change in people's lives.
Traditionally, surgical operations—both prior and during the surgery—are limited to 2-D data for analysis. Since it's based on the CT scan of the patient, there is no simulation before the operation. Logic Patient allows surgeons to refer to 3D data visualisation and simulation information for surgical planning before the operation as well as 3D anatomical models for cases that require a multidisciplinary approach. With Logic Patient-specific Implant (PSI), it eliminates in-situ trial and error implant dimensioning. The result is shortened operation time and reduction of surgical risk or operation.
3D Gens has been servicing clients across peninsular Malaysia namely Hospital Sungai Buloh, Hospital Tengku Ampuan Afzan, Hospital Sultanah Bahiyah, Hospital Raja Permaisuri Bainun, Hospital Sultanah Aminah, Hospital Universiti Sains Malaysia, and many others. Since its establishment five years ago, there have been approximately 720 craniomaxillofacial cases operated with Logic Patient-Specific Implant. This gives it an estimated average monthly production of 15 cases of patient-specific implants per month.
3D Gens, a Malaysian Technology Development Company (MTDC) ecosystem company has received funding and integrated support services from MTDC since 2018.